Trunk (Luggage Compartment)
~~~
As part of the rebuild of his 1973 Super Beetle, Dave completely refurbished the trunk. This included -
Replacement of the front apron.
Complete refurbishment of the fuel tank and the area underneath (which nobody will ever see, but Dave cleaned out the rust under there and painted the whole area. Dave is a real perfectionist!).
Replacement of the fuel filler tube and all of the vent lines associated with the fuel tank.
Replacement of the master cylinder reservoir.
Replacement of all of the fender bolts, with nuts and large washers as needed. (See our Fenders Replacement Procedure.)
Installation of a strut tower support bar.
Complete cleaning, sanding and painting of the entire trunk area.
Installation of a beautiful trunk liner (black carpet).
And finally, organization of all of the stuff thatís carried around (tools, oil, emergency road kit, etc.) into open-top plastic boxes with fixed handles, secured so they wonít slide around (attached to the strut tower support bar with small bungie cords).
Hereís how it looks following our refurbishment (not much room for luggage! :-) -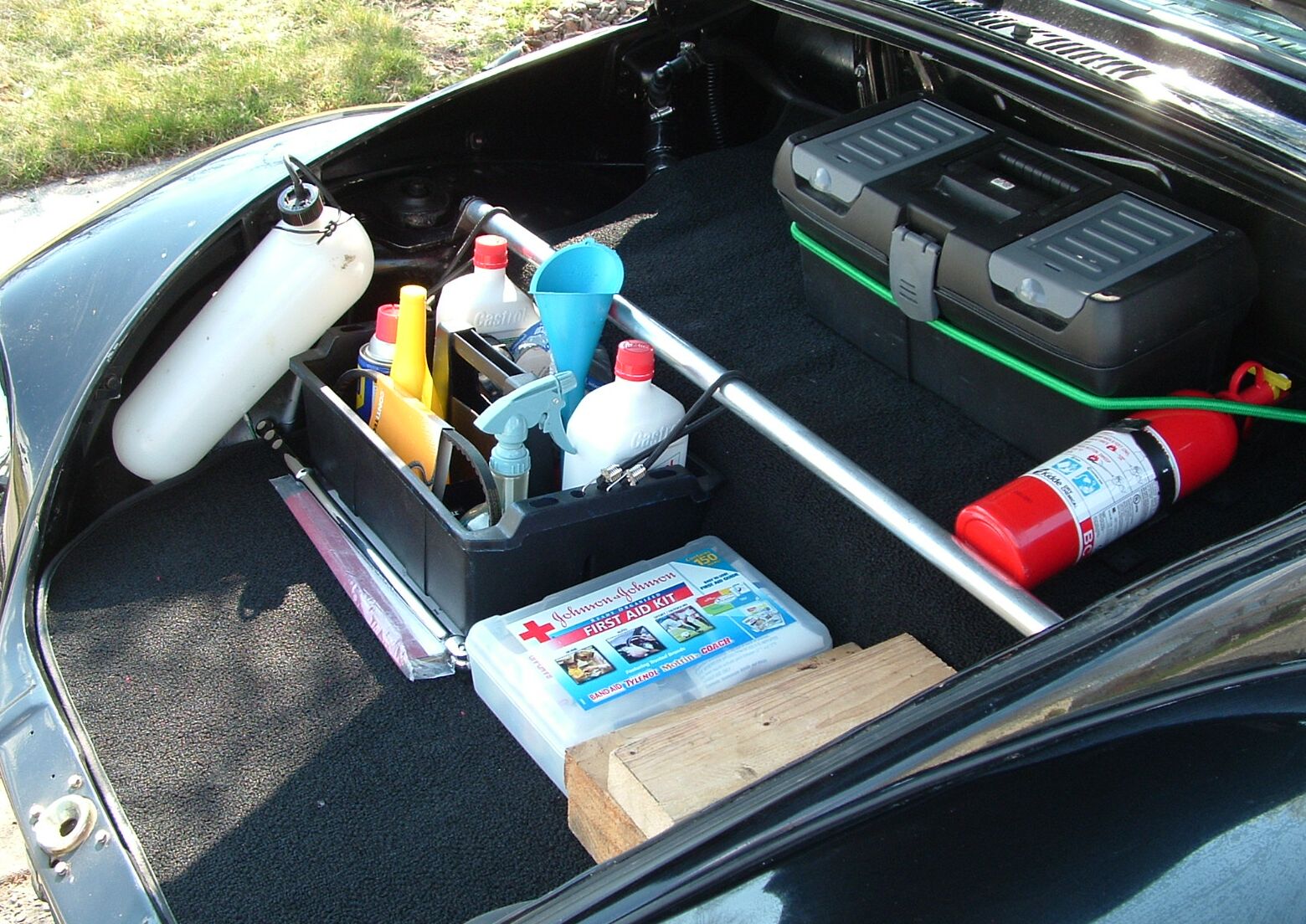 Finished Trunk
* * * * *